STM32CubeProgrammer
Jump to navigation
Jump to search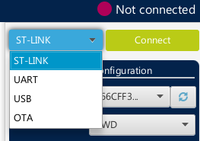 STM32CubeProgrammer is, according to ST, an all-in-one multi-OS software tool for programming STM32 products.
The tool can connect to target devices in a number of different ways:
ST-Link
UART
USB (DFU)
OTA (Over the Air)
At the time of writing it is a bit unclear how OTA is intended to work and the section describing this has been removed from the User Manual.
If available, ST-Link is the most flexible way.
Main Screen
When running the tool a single main screen is displayed: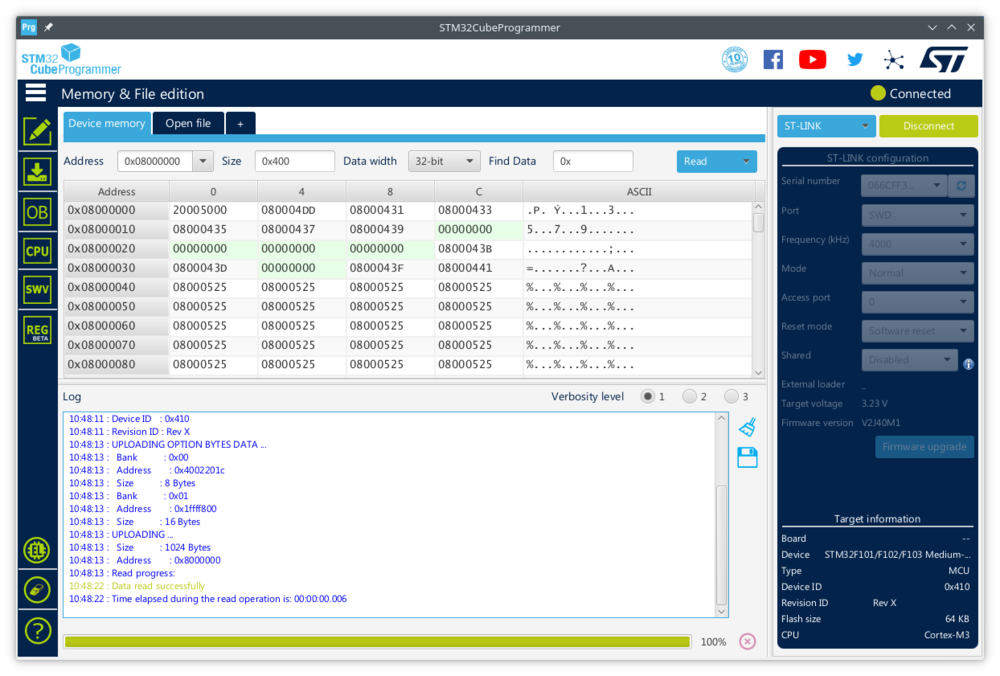 Miscellaneous Links